Portable Family Mood Night Lamp
100% 30 Day No-risk money back guaranteed
LED lamp that has a bluetooth 4.2 connection for seamless connectivity for music streaming from any bluetooth enabled device.
3 levels of white brightness + 7 Color Lights Mode.
Sensitive touch control allows you to tap on the top to switch light color and brightness.
Press button 2 seconds to turn on the colorful light mode, creates a relaxing and ambient lighting.
Suitable lighting for bedrooms, living rooms and for outdoors.
Rechargeable 2000mAh battery offers 41 hours at low light.
Bluetooth Speaker Hands Free Calls: Touch the top panel to answer and end the phone call, built-in 3W speaker and noise-canceling mic for loud and clear phone calls
Enjoyable for adults reading and music listening!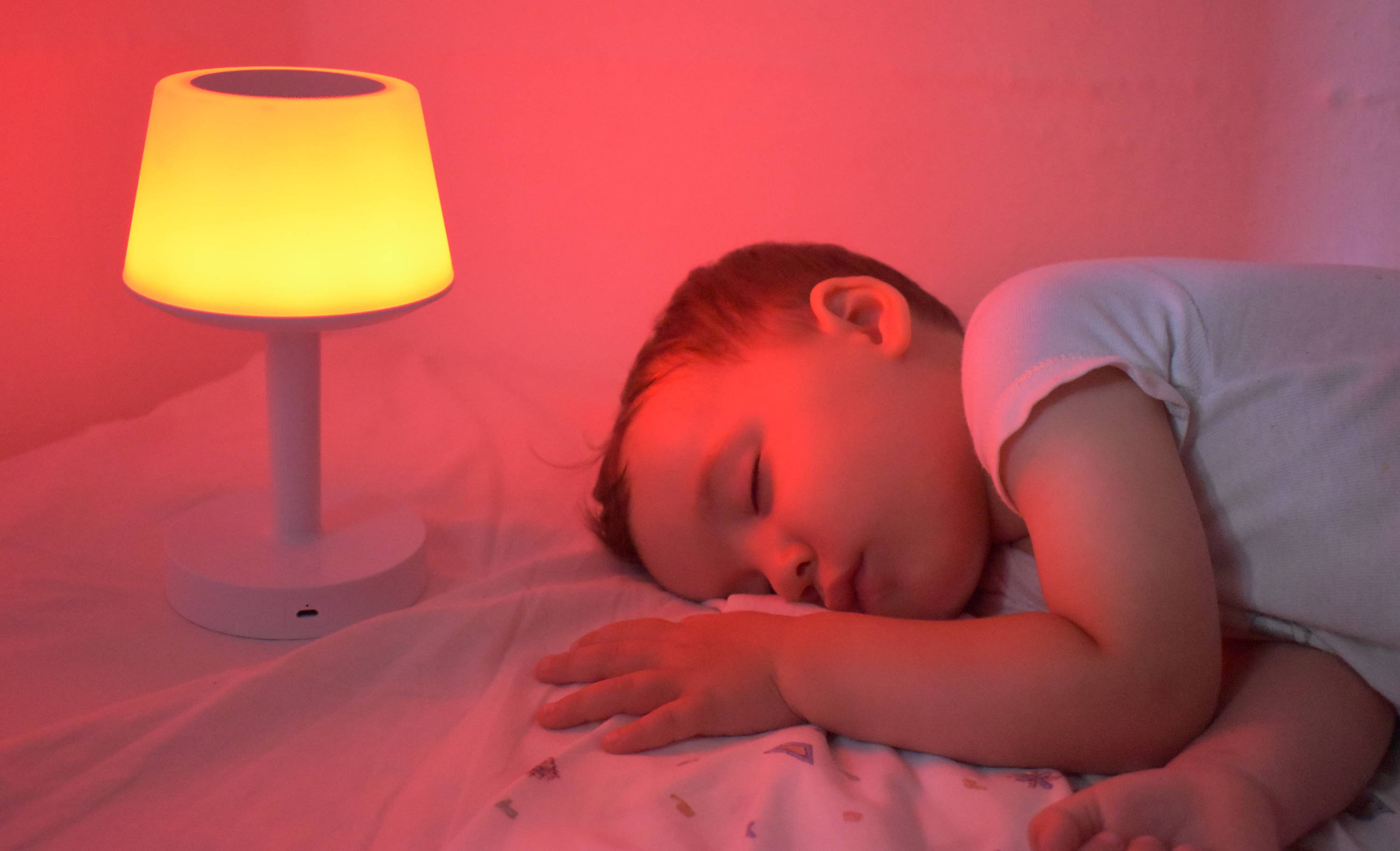 "Create an ambience for your baby"
Light, durable and portable - Take in your holiday suitcase

7 color modes of Soft lighting perfect for creating an ambience for your baby to sleep


Bluetooth speaker for playing music
As parents of 3 energetic little toddlers, we know just how hard it can be getting them all off to sleep, especially in the dark. It wasn't until we discovered this lamp that we realised that playing calming music and soft lighting provides an atmosphere of calm for our little "munchkins" to relax and help them sleep.
Most parents understand the importance of having a lamp that provides an ambience during the night for their baby. Being able to light up your child's room is the perfect way to provide an ambience when darkness falls through the various lighting modes or simply streaming calm music via the lamps bluetooth speaker.
Parents can also enjoy this lamp as it has three levels of lighting intensity which allows low level lighting for relaxation or brightest lighting for reading. Additionally, the lamp has the ability to play music via the lamp's bluetooth speaker.
Simple in functionality and easy to carry, this lamp is an absolute joy to use whether at home or on holiday (and yes we have packed it into our suitcase for us to enjoy on holiday).
Our sole purpose is to provide multi-functional lighting that can be enjoyed by all the family.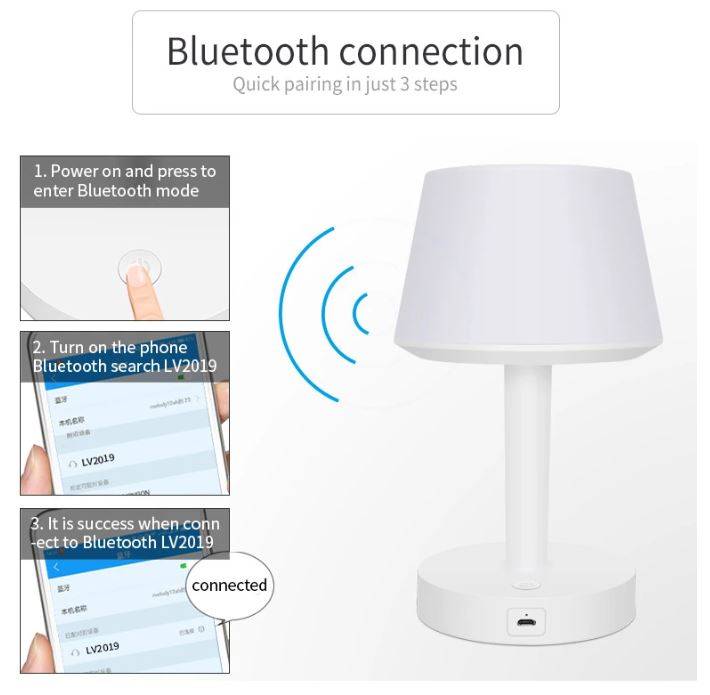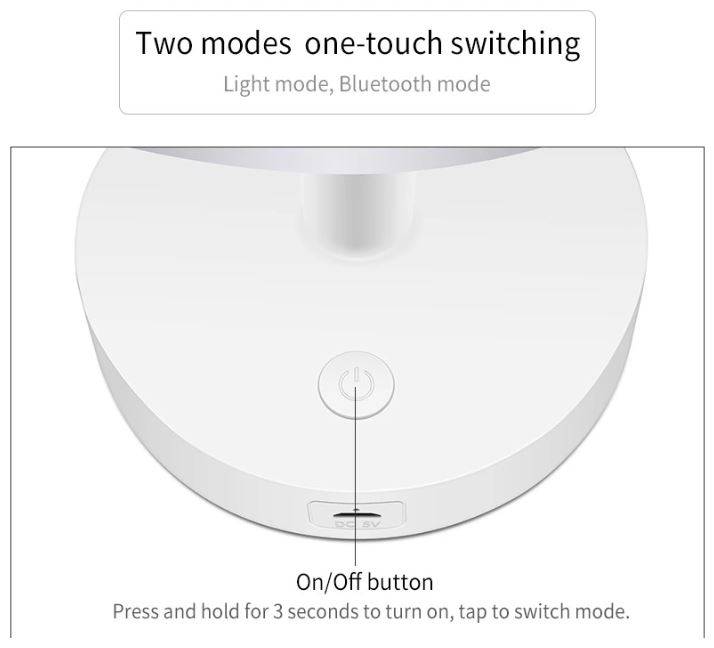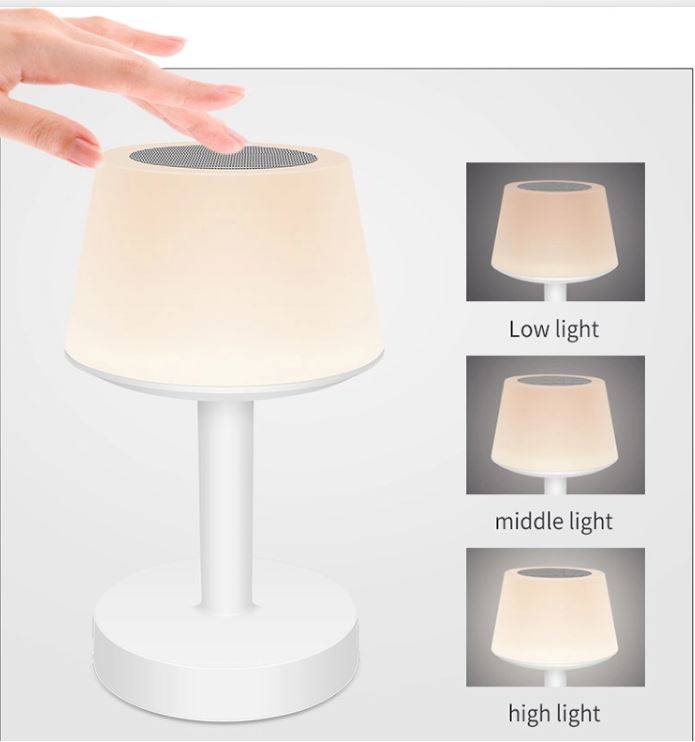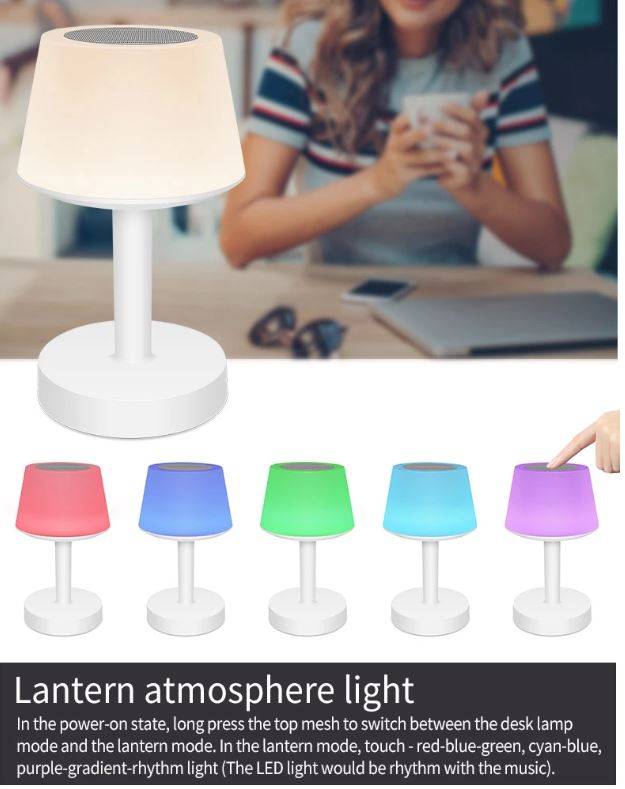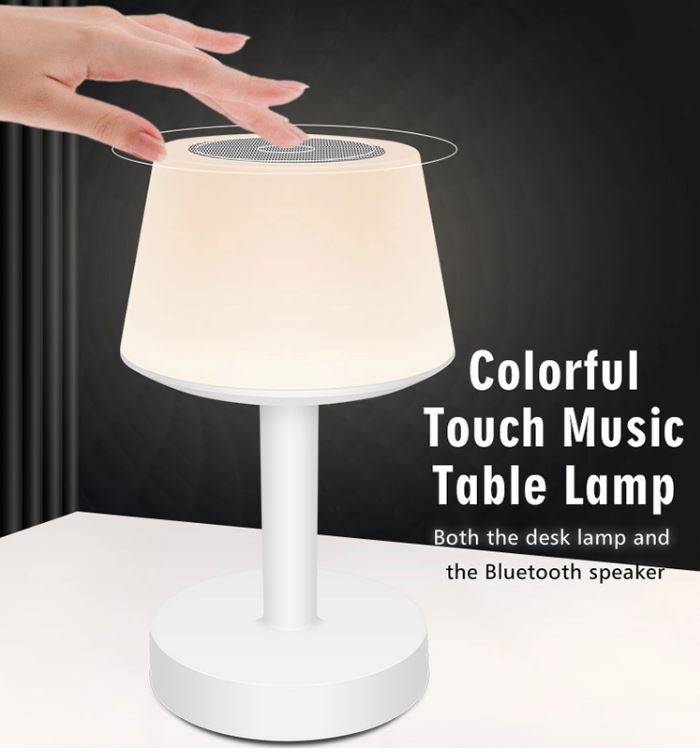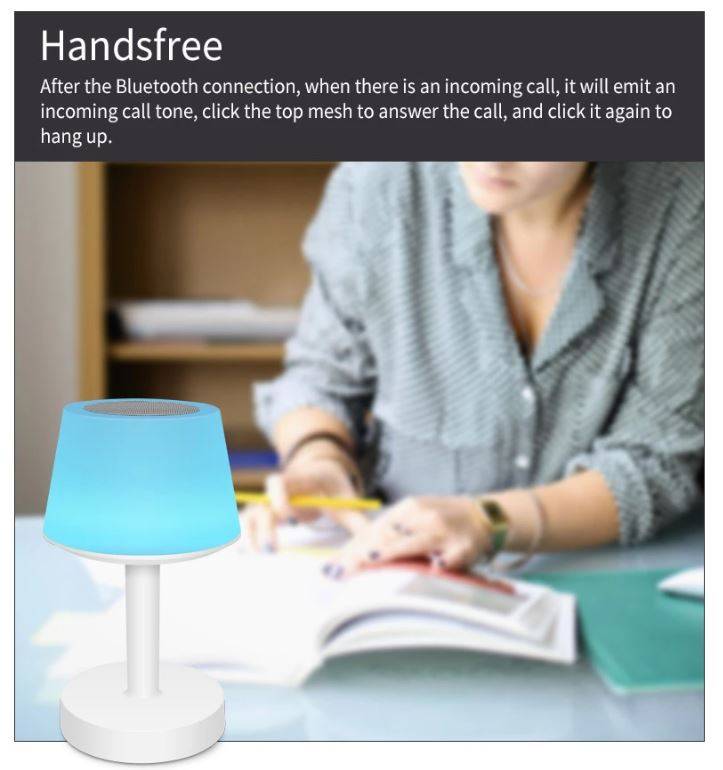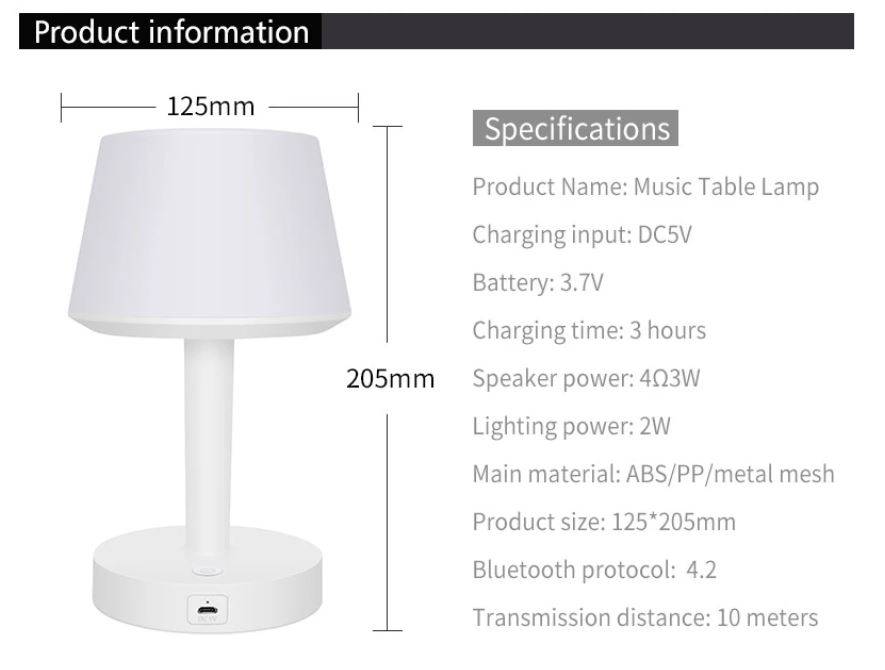 FREQUENTLY ASKED QUESTIONS
Does the lamp become hot to touch when operational?
No. The lamp remains cool to touch and it is perfectly safe to be placed next to a baby/child.
How long does the lamp take to recharge?
The lamp takes 3 hours to fully charge a dead battery. Obviously you can still use the lamp when it is charging with the USB cable.
What is the transmission distance of the bluetooth lamp?
The transmission distance is 10 meters.
How long does the lamp remain on?
In "low light" (perfect for babies sleeping) the battery lasts for approximately 41 hours, in medium light it lasts for 16 hours and in bright light it lasts for 9 hours.
How do you activate the bluetooth mode?
Easy! Simply press the button on the base for 3 seconds to turn on the lamp and then tap the button quickly once again to activate the bluetooth mode. You can then connect to the lamp from your bluetooth enabled device i.e. laptop or mobile.
Is the lamp bright enough for adults to read at night time?
Yes. The lamp has three modes of intensity and the brightest intensity is perfect for reading at night time.
Is the lamp strong enough to be thrown about by babies/toddlers?
The lamp is made of strong material which means it can withstand if it is accidentally thrown by babies / toddlers. However it is not designed to be repeatedly thrown about and of course we do not recommend doing this at all.
Can I control the volume of the music being played on this lamp?
Yes. The volume of the music is controlled by your bluetooth device. No volume control is required to be on the lamp itself.
Can this lamp be connected to Alexa or Google Home?
No. There is no ability for this lamp to be connected to these services/devices.
If two lamps are bought for me to place either side of a bed, can these lamps be paired together?
No. There is no ability for this lamp to be paired together with one bluetooth device. One lamp can only be connected to one bluetooth enabled device at any given time.